I have had a lot of success with my photography over the past six weeks or so. I shot my first wedding and I got some good results. I won two trophies at the Foothills Camera Club's annual banquet. One was for top points overall in the Division Two digital competitions. The other one was the Anne Pikering trophy for Human Portraiture. Last week I also won my first ribbon at DPchallenge.com in the "Churches" challenge. (It only took me about 205 entries.)
DPchallenge is something of a yardstick for me. There are some amazing photographers from all over the world and while anyone can join the site I feel privileged to be part of such fine company. If I can make an image that's successful there it can be considered good pretty much anywhere.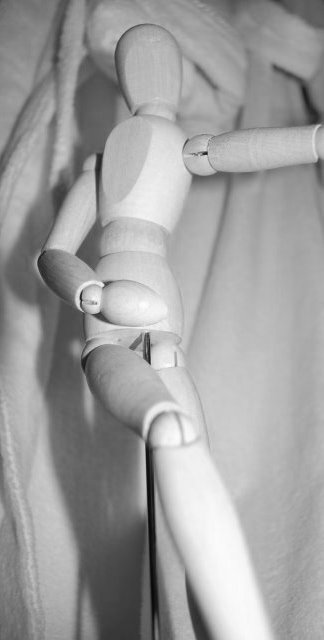 When I first got my Nikon D50 roughly four years ago I looked for free online competitions and came across DPC. I paid my $25 dollars and bought a woody from Ikea for the woody challenge. Good thing a bruised ego heals quickly or else I may have quit shooting. This image was my first and while it was pretty bad / down right terrible it got me started. I learned from the experience and I have been learning ever since.
I've learned about aperture, shutter speed, ISO. I've learned about different lens lengths and filters. I've learned the controls of my camera inside and out. If I include my point and shoot days, I've taken my camera to New York, Scotland, San Francisco, Kauai, Banff, Jasper and my own backdoor.
I've taken pictures of buildings, animals, flowers, landscapes, apples, ice cream, cars, trucks, and people. Yes I've photographed a few people. I've posed them and lit them. After the shooting was done I've processed them. I've shoved around more pixels than I care to remember with dodging, burning, blurring, sharpening, saturation, desaturation.
I've been using a DSLR for almost four years and I continue to learn and grow and develop my own style. I can't say that I am a portrait photographer, or a landscape photographer or an architectural photographer. I love to shoot. My image catalog has hundreds of shots of things that most people wouldn't think of photographing. Bottle caps, fence posts and bears oh my!
The journey is still continuing and at this point I am merely pausing briefly to look back at the path that got me to where I am before heading up the trail some more. I won't and can't rest on my laurels. The journey will only end when I stop traveling up this path.